James Lau visits Wan Chai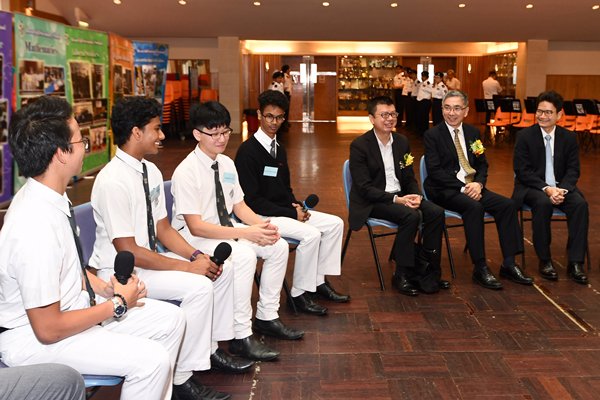 Secretary for Financial Services & the Treasury James Lau visited a secondary school and a community care centre in Wan Chai today.
Mr Lau visited Rosaryhill School's Secondary Section to find out more about its teaching and learning.
He chatted with a group of students, including ethnic minority pupils, and watched their performance.
Mr Lau then toured the Methodist Rejoice Centre's facilities and spoke to some seniors there.
The centre offers day care and home care services, including cognitive training, rehabilitative therapy, social and recreational activities, and home support and meal services. It also provides professional training and support services to help carers better take care of the elderly.
Mr Lau said he was pleased to learn the centre provides various services to enrich and improve elderly life.
During a meeting with Wan Chai District Councillors, Mr Lau discussed the impact of the trade conflict between China and the US, and taxation matters in the Guangdong-Hong Kong-Macao Greater Bay Area with them.